How to Reset the Cable-and-Wireless ADSLR10CW3
This page shows you how to reset the Cable-and-Wireless ADSLR10CW3 router back to factory defaults. This is not the same thing as a reboot. A reboot is cycling the power to the device. A reset is taking all the settings and returning them to factory defaults.
Warning: Resetting a router can cause a lot of problems if you don't know what settings are changed. We recommend making a list of items that you know will be changed. We began that list for you:
The ISP username and password if you use a DSL router. You need to call your Internet Service Provider for this information.
The Internet name and password.
The router's main username and password.
Have you ever changed an IP address or forwarded a port? Anything you changed will need to be reconfigured.
Other Cable-and-Wireless ADSLR10CW3 Guides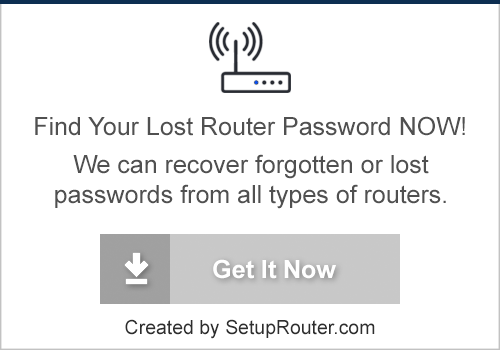 Reset the Cable-and-Wireless ADSLR10CW3
The first step in a reset is to find the reset button. Most routers have this on the back panel or on the underside of the device. Take a look at the image below for reference.
Taking the tip of a sharpened pencil or pin press down on the reset button for about 10 seconds. This starts the reset process which could take a minute or two. If you don't press this button down for the entire time it may only reboot the router instead of the desired reset.
Please remember that this reset is going to erase every setting you have ever changed since owning the device. To avoid losing everything we recommend that you try other methods of troubleshooting before resorting to a reset.
Login to the Cable-and-Wireless ADSLR10CW3
After this reset is complete you need to login using the proper login information. We have found this for you and included it in our Cable-and-Wireless ADSLR10CW3 Login Guide.
Change Your Password
Now you should change the password you just used. These router default passwords are meant be be easy to guess therefore they need to be changed. For a refresher course on making strong passwords check out our guide titled Choosing a Strong Password.
Tip: Once you make a new password it's important that you don't lose it. We recommend writing this password down on a piece of paper and attaching to the bottom of the router. (Only do this if your router is in a secure location.)
Setup WiFi on the Cable-and-Wireless ADSLR10CW3
It's also a good idea to check on the wireless settings. The network name, Internet password, and security method all need your attention. We strongly recommend using WPA2 as your encryption type with a complex Internet password. For a step-by-step guide check out our How to Setup WiFi on the Cable-and-Wireless ADSLR10CW3 page.
Cable-and-Wireless ADSLR10CW3 Help
Be sure to check out our other Cable-and-Wireless ADSLR10CW3 info that you might be interested in.