These are user-submitted screenshots.
When you want to share screenshots for us to use, please use our Router Screenshot Grabber, which is a free tool in Network Utilities. It makes the capture process easy and sends the screenshots to us automatically.
This is the screenshots guide for the TP-Link TD-W9980. We also have the following guides for the same router:
All TP-Link TD-W9980 Screenshots
All screenshots below were captured from a TP-Link TD-W9980 router.
TP-Link TD-W9980 Wifi Wps Screenshot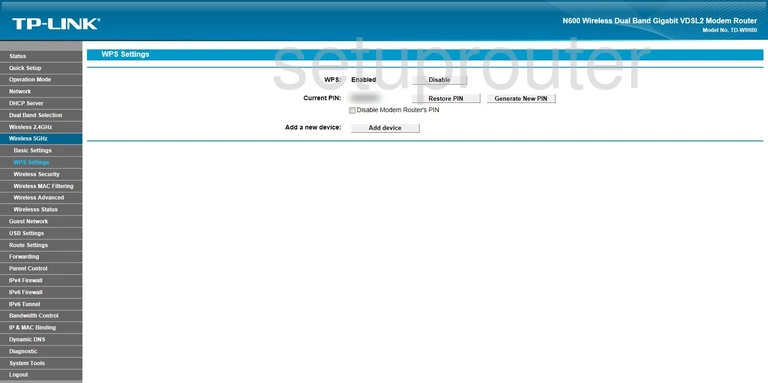 TP-Link TD-W9980 Wifi Status Screenshot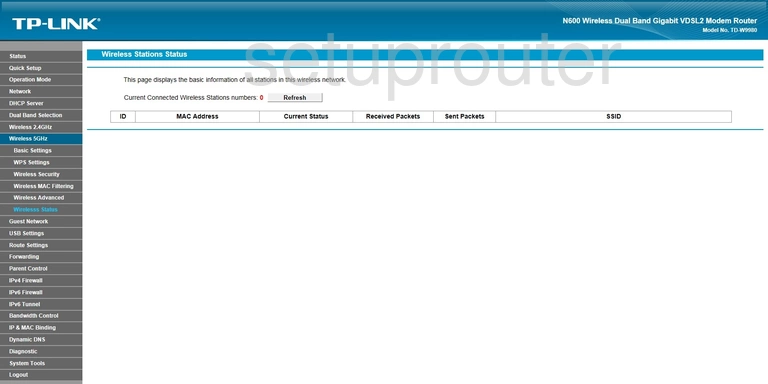 TP-Link TD-W9980 Wifi Security Screenshot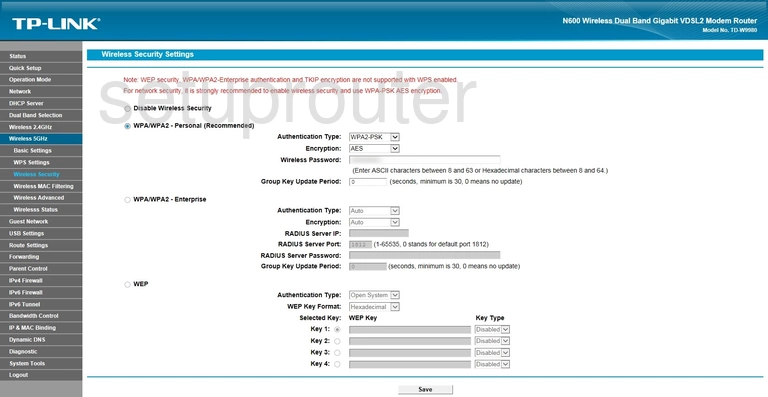 TP-Link TD-W9980 Wifi Security Screenshot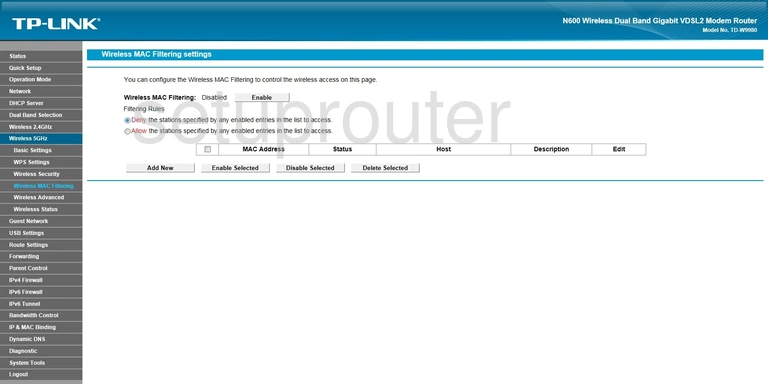 TP-Link TD-W9980 Wifi Advanced Screenshot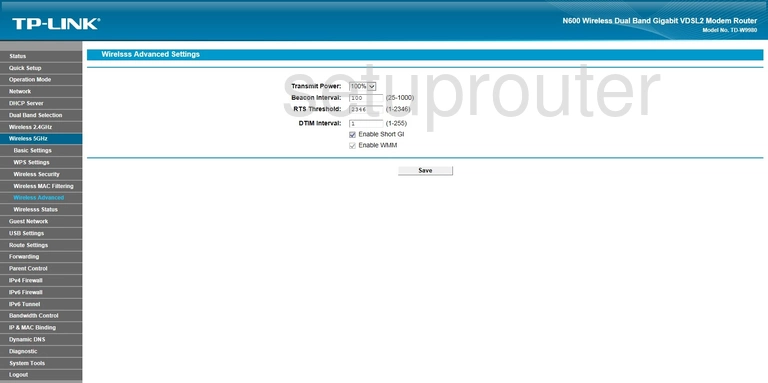 TP-Link TD-W9980 Wifi Status Screenshot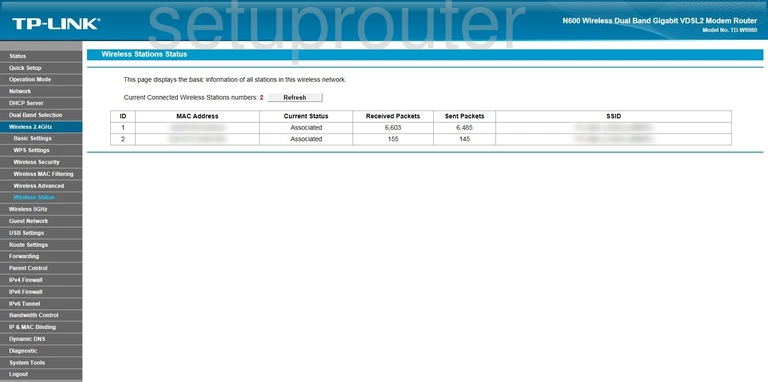 TP-Link TD-W9980 Wifi Security Screenshot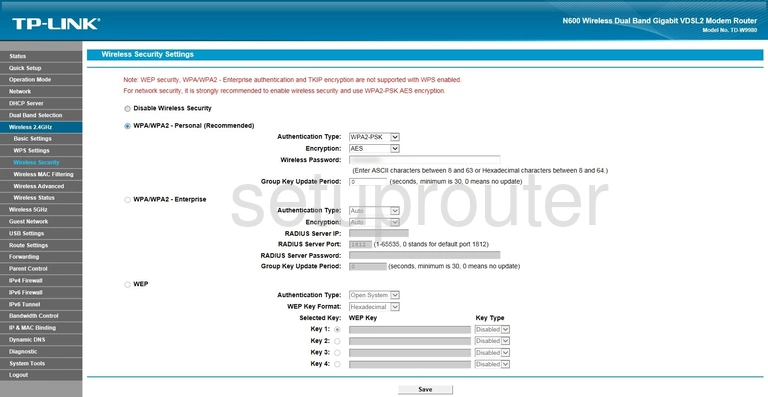 TP-Link TD-W9980 Wifi Security Screenshot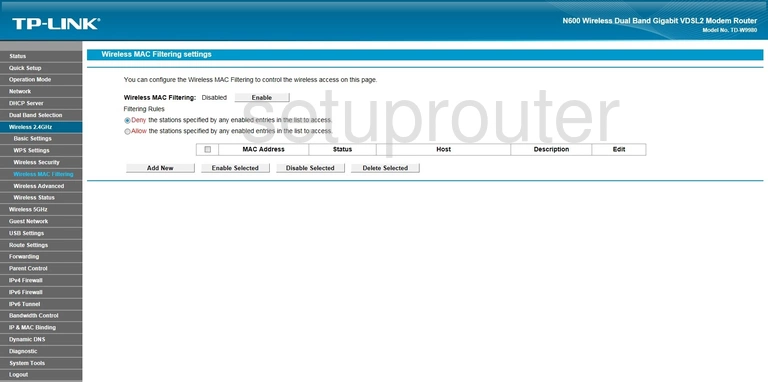 TP-Link TD-W9980 Wifi Setup Screenshot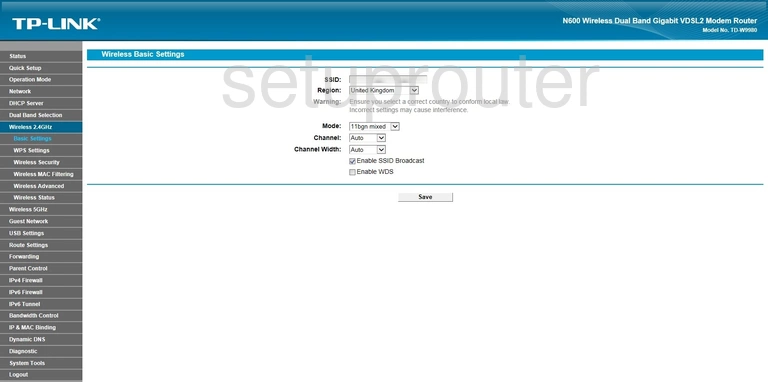 TP-Link TD-W9980 Wifi Advanced Screenshot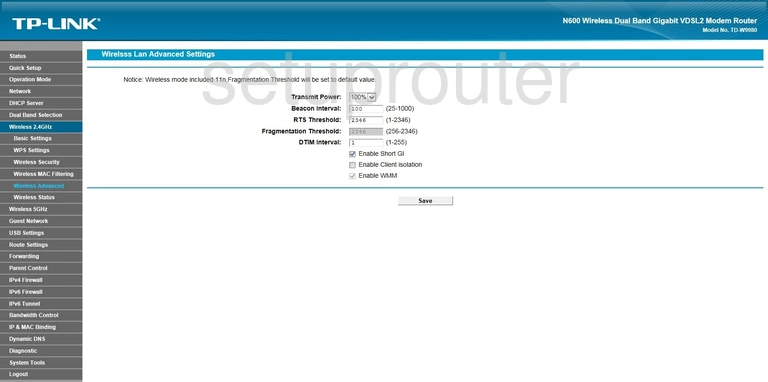 TP-Link TD-W9980 Wan Screenshot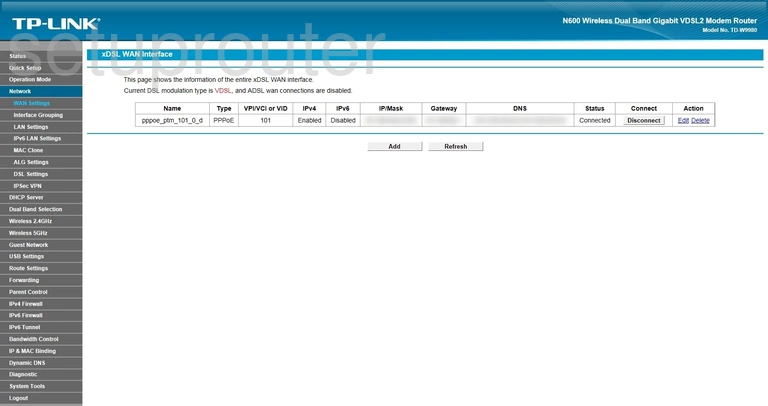 TP-Link TD-W9980 Virtual Server Screenshot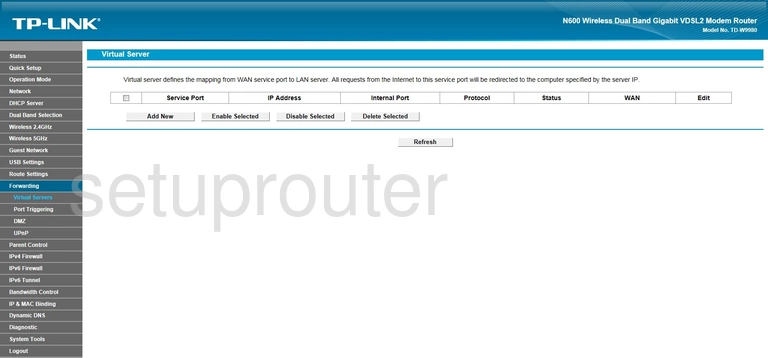 TP-Link TD-W9980 Access Control Screenshot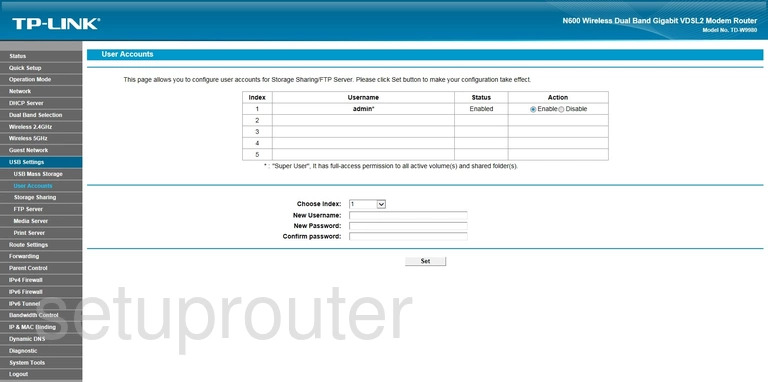 TP-Link TD-W9980 Usb Screenshot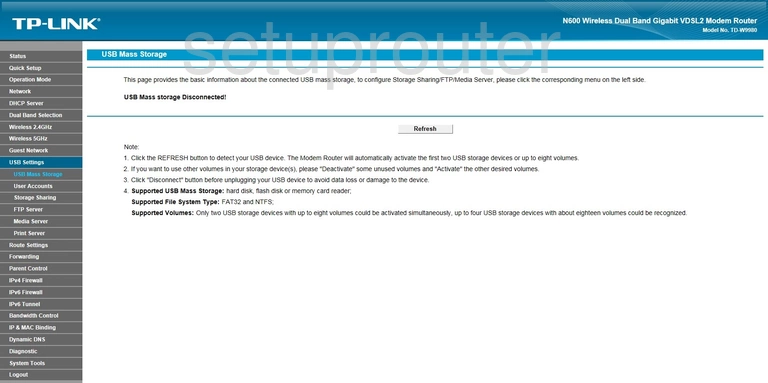 TP-Link TD-W9980 Upnp Screenshot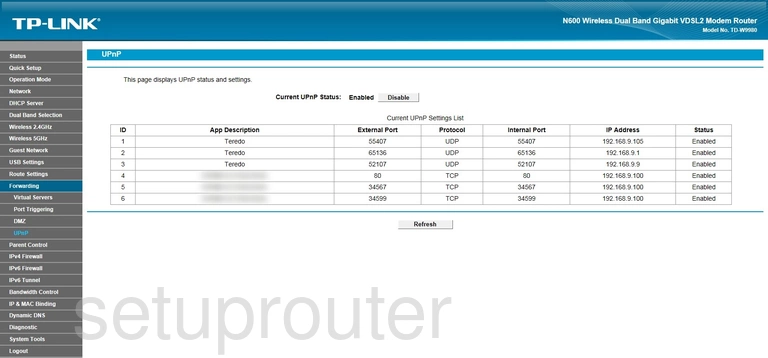 TP-Link TD-W9980 Traffic Statistics Screenshot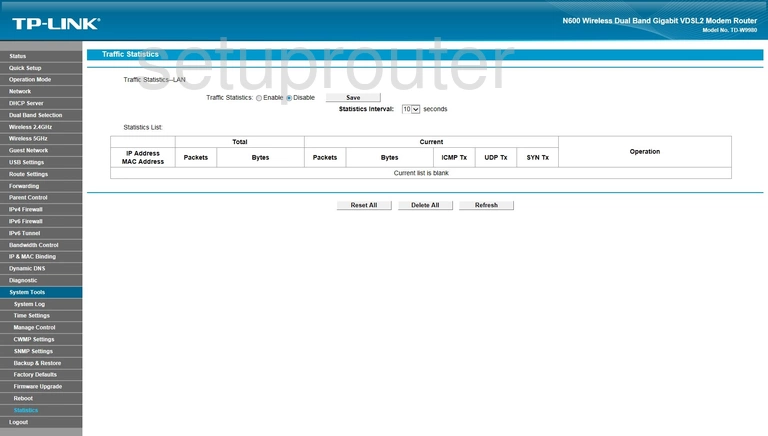 TP-Link TD-W9980 Time Setup Screenshot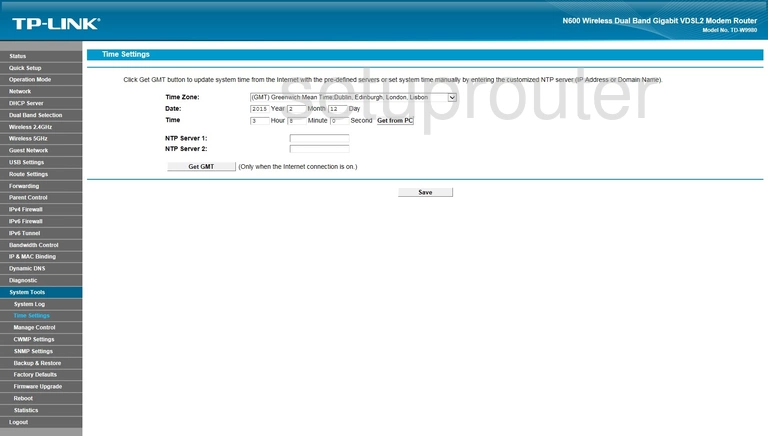 TP-Link TD-W9980 Log Screenshot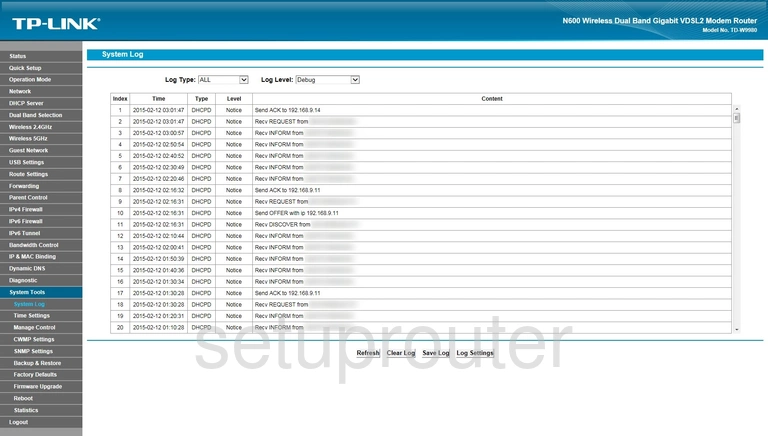 TP-Link TD-W9980 Usb Screenshot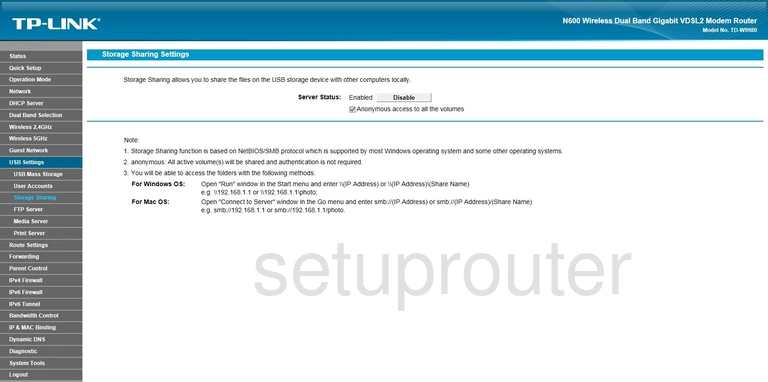 TP-Link TD-W9980 Status Screenshot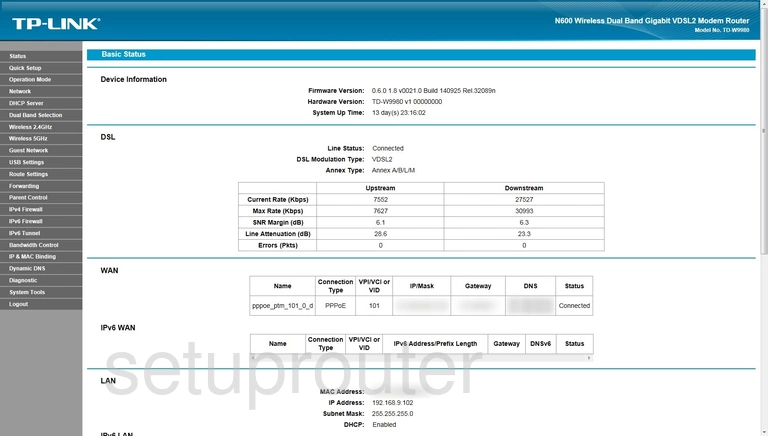 TP-Link TD-W9980 Routing Screenshot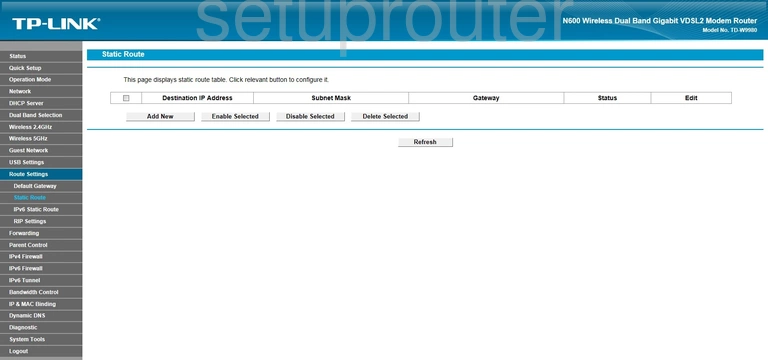 TP-Link TD-W9980 Snmp Screenshot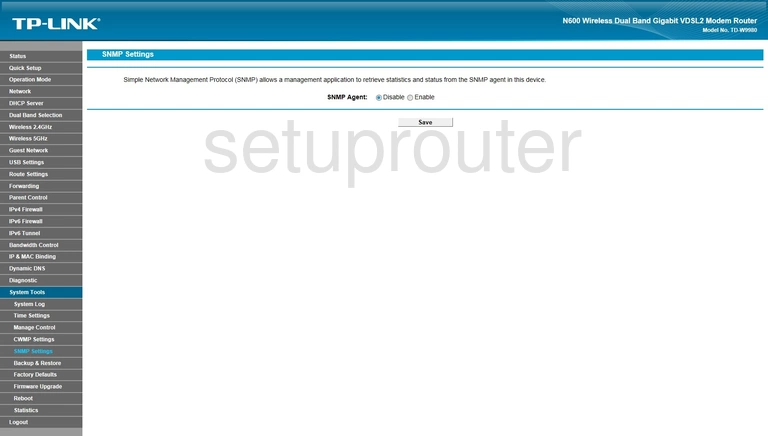 TP-Link TD-W9980 Reboot Screenshot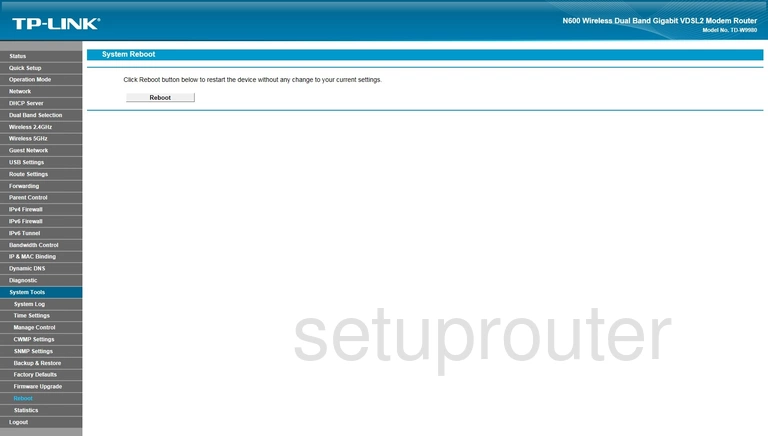 TP-Link TD-W9980 Setup Screenshot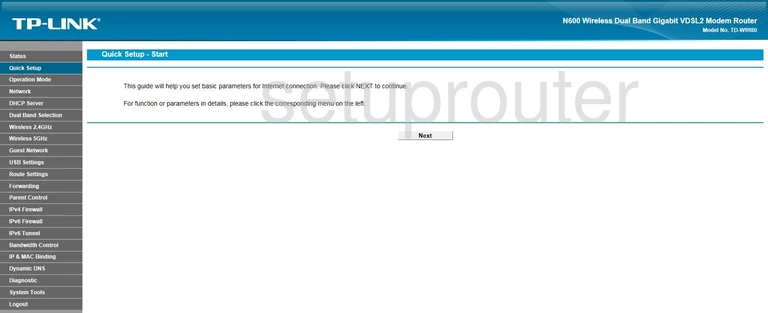 TP-Link TD-W9980 Setup Screenshot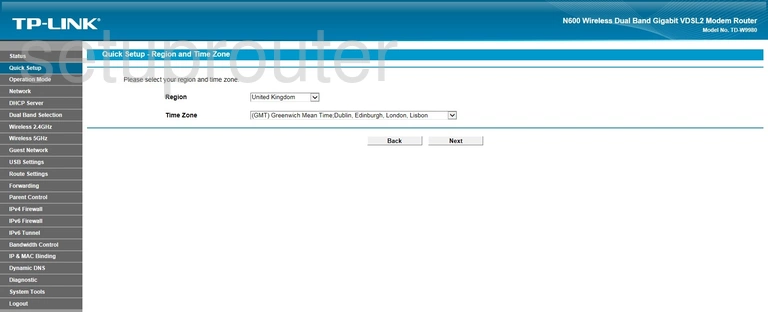 TP-Link TD-W9980 Usb Screenshot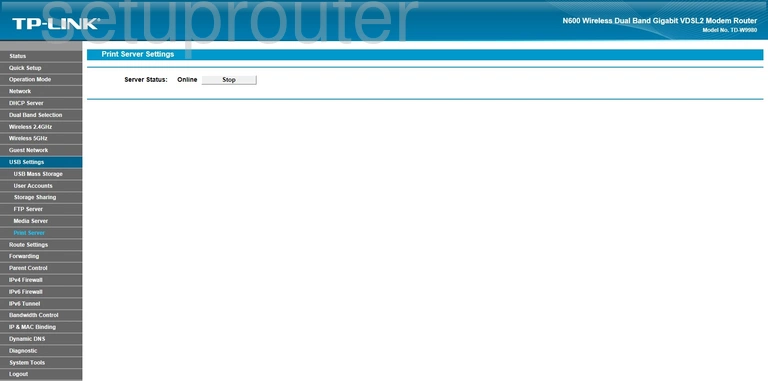 TP-Link TD-W9980 Port Triggering Screenshot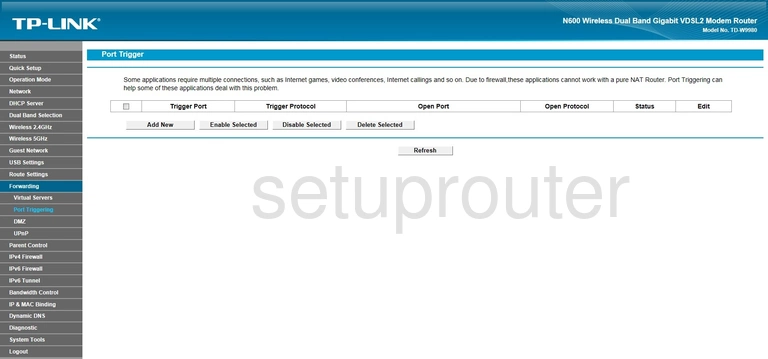 TP-Link TD-W9980 Access Control Screenshot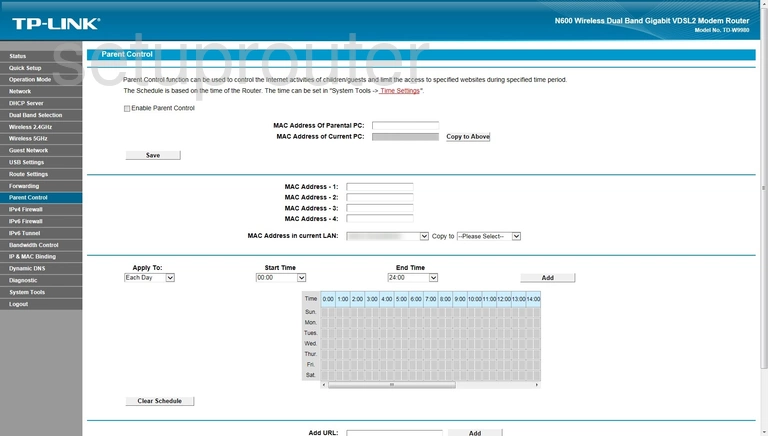 TP-Link TD-W9980 General Screenshot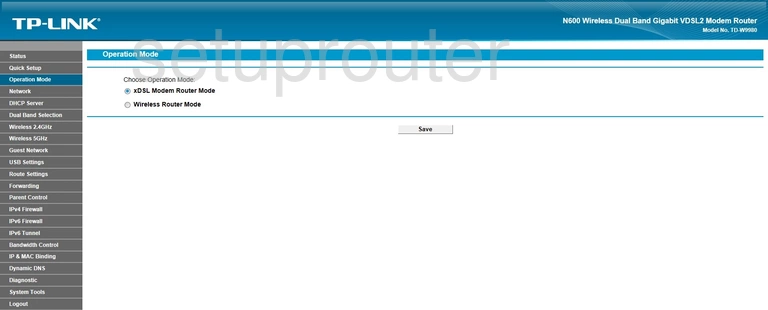 TP-Link TD-W9980 Password Screenshot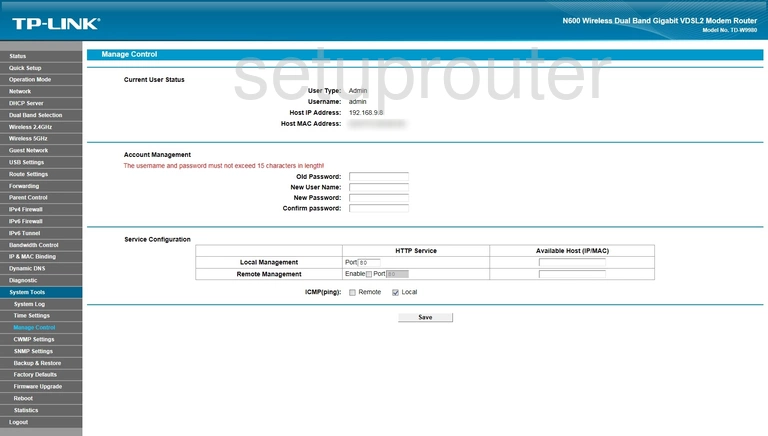 TP-Link TD-W9980 Mac Address Screenshot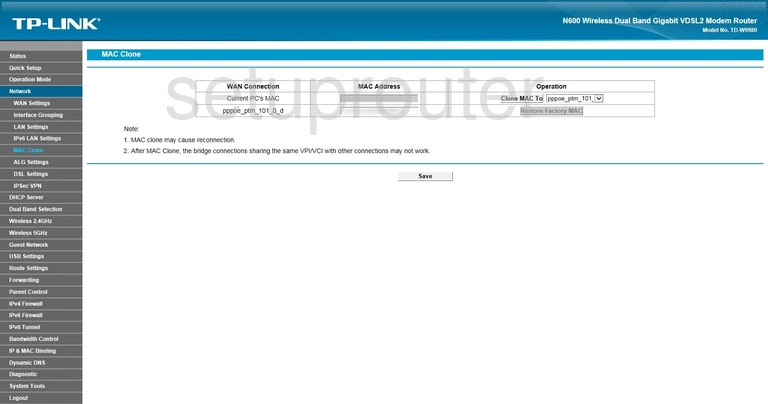 TP-Link TD-W9980 Login Screenshot

TP-Link TD-W9980 Lan Screenshot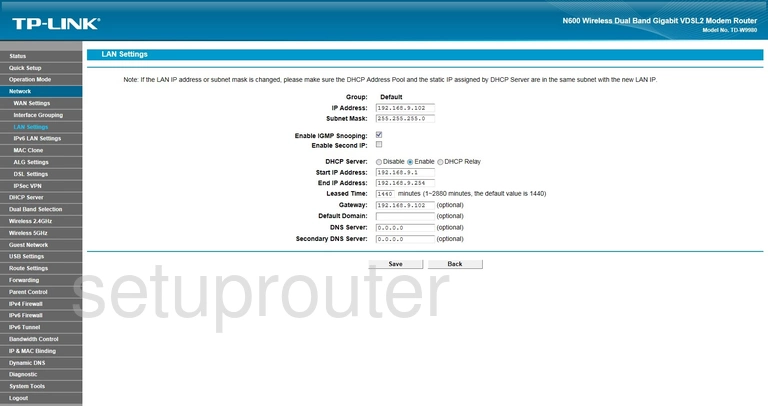 TP-Link TD-W9980 Ipv6 Screenshot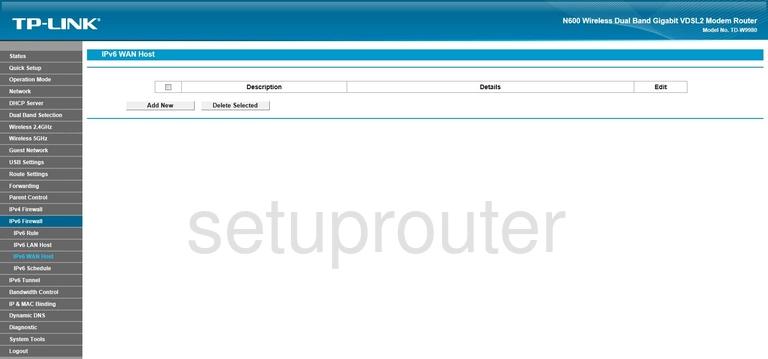 TP-Link TD-W9980 Ipv6 Screenshot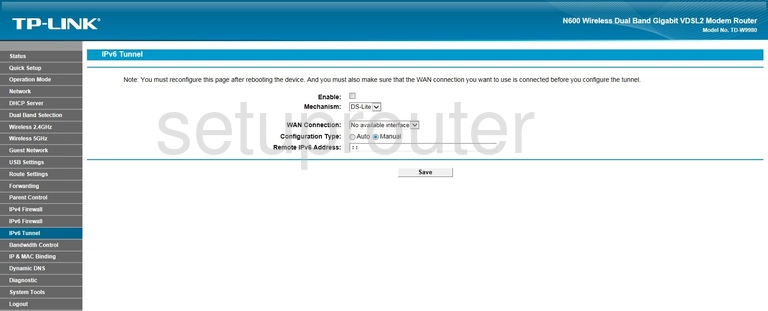 TP-Link TD-W9980 Ipv6 Screenshot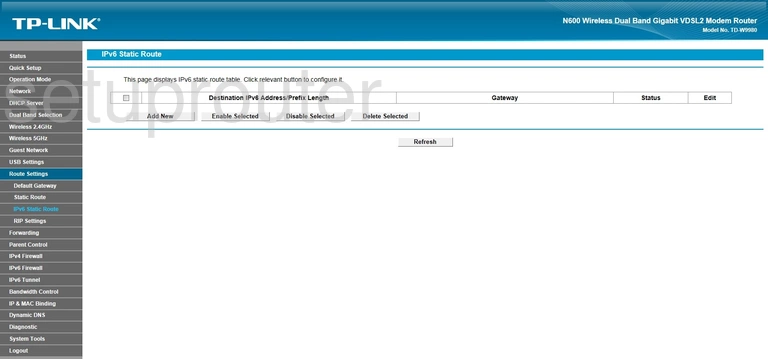 TP-Link TD-W9980 Ipv6 Screenshot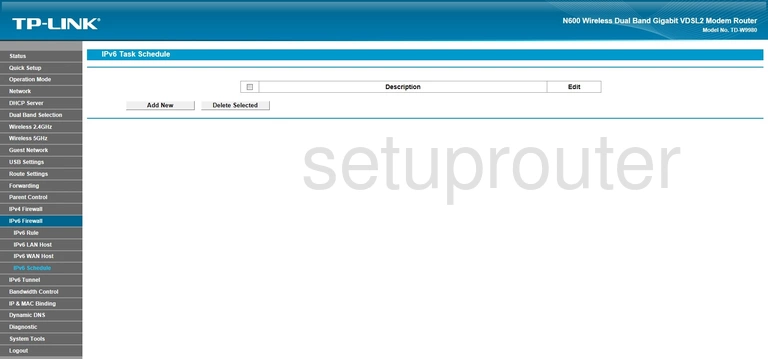 TP-Link TD-W9980 Ipv6 Screenshot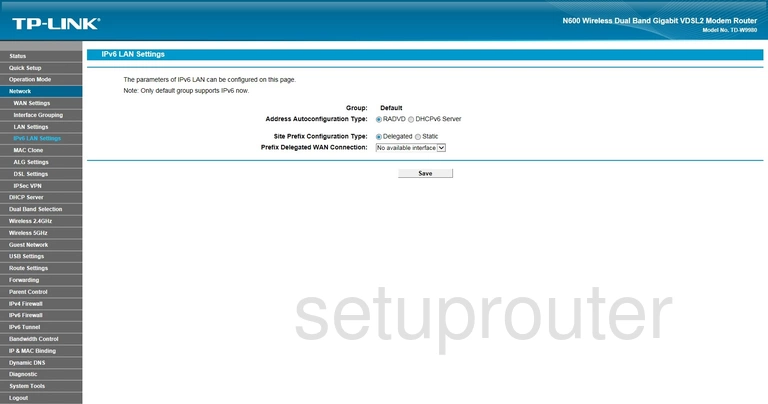 TP-Link TD-W9980 Ipv6 Screenshot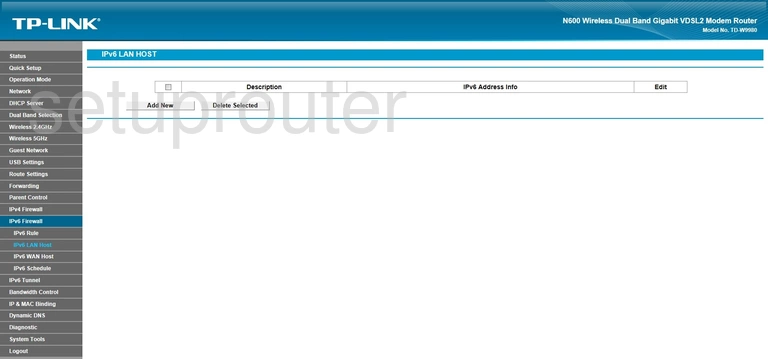 TP-Link TD-W9980 Ipv6 Screenshot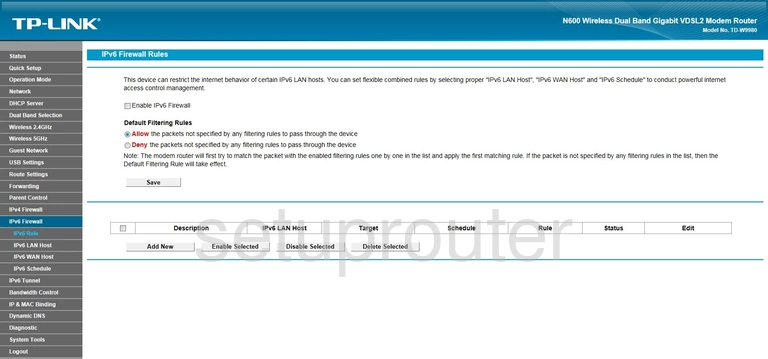 TP-Link TD-W9980 Wan Screenshot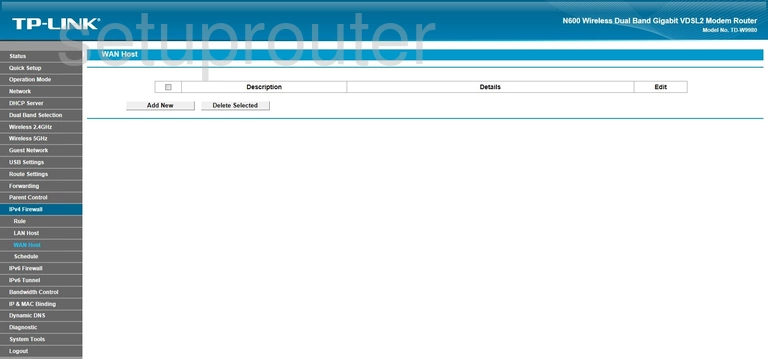 TP-Link TD-W9980 Schedule Screenshot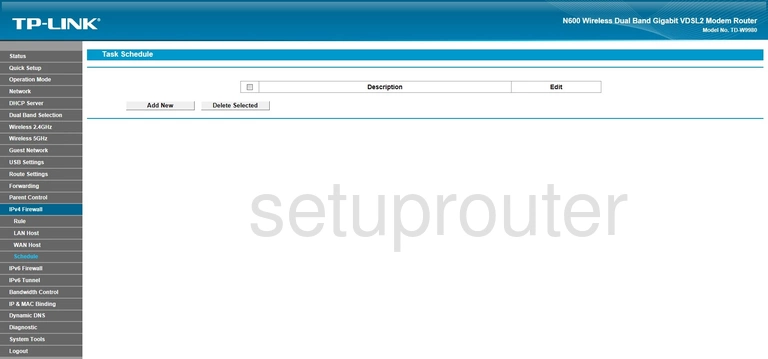 TP-Link TD-W9980 Lan Screenshot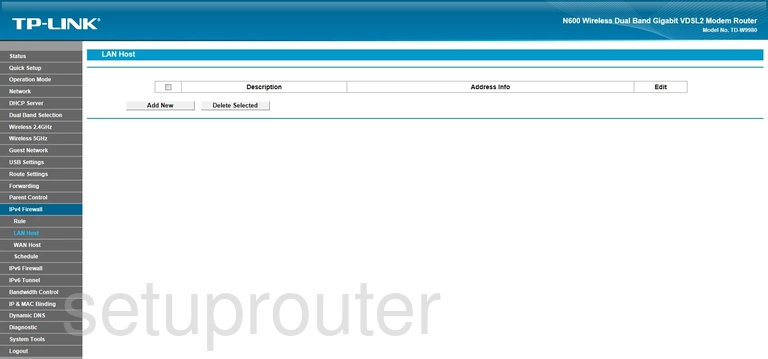 TP-Link TD-W9980 Firewall Screenshot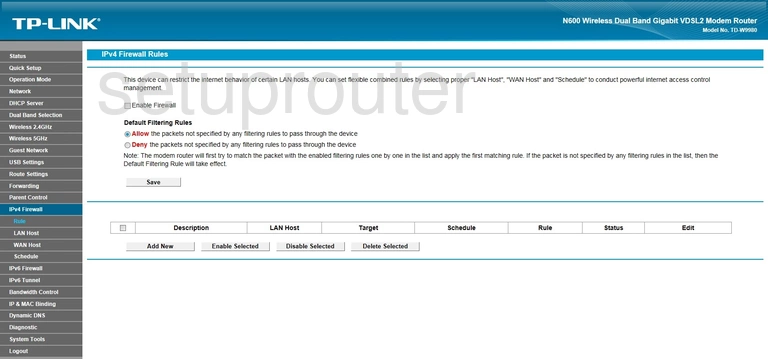 TP-Link TD-W9980 Vpn Screenshot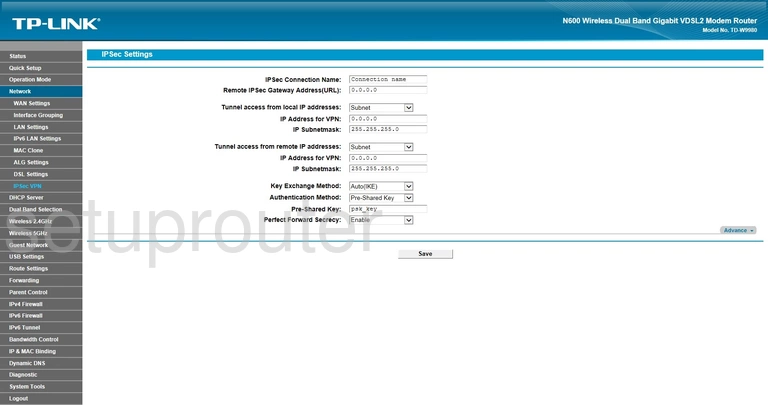 TP-Link TD-W9980 Port Mapping Screenshot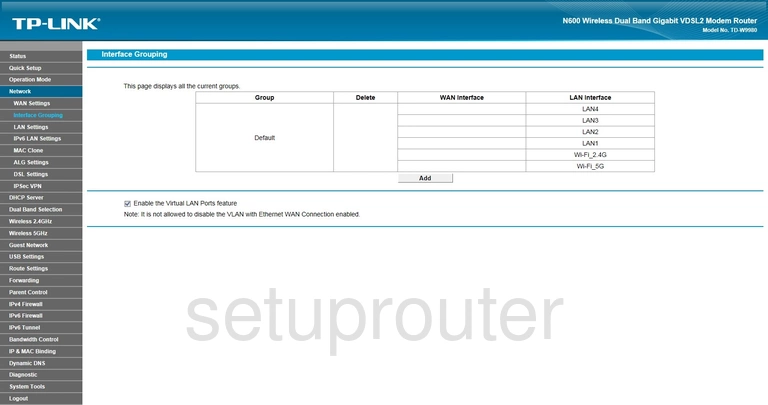 TP-Link TD-W9980 Wifi Guest Screenshot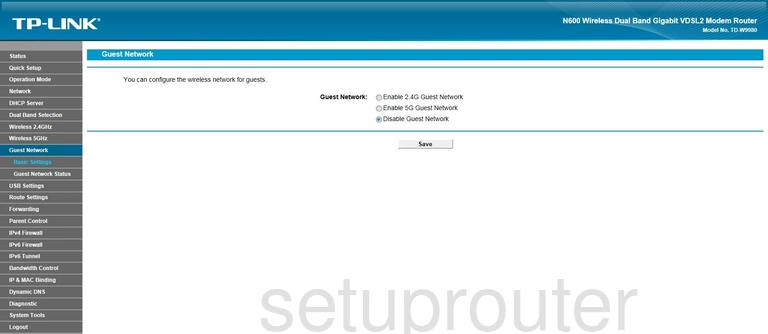 TP-Link TD-W9980 Wifi Guest Screenshot
TP-Link TD-W9980 Ftp Server Screenshot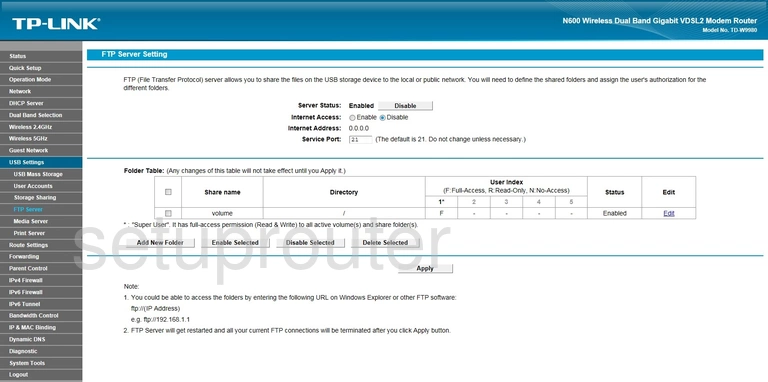 TP-Link TD-W9980 Firmware Screenshot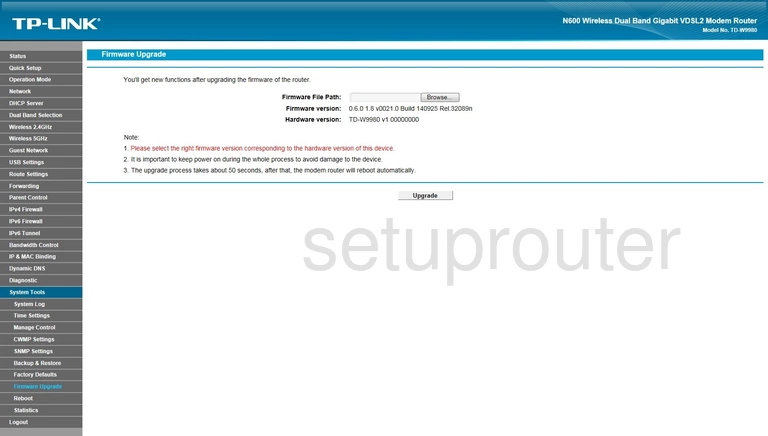 TP-Link TD-W9980 Reset Screenshot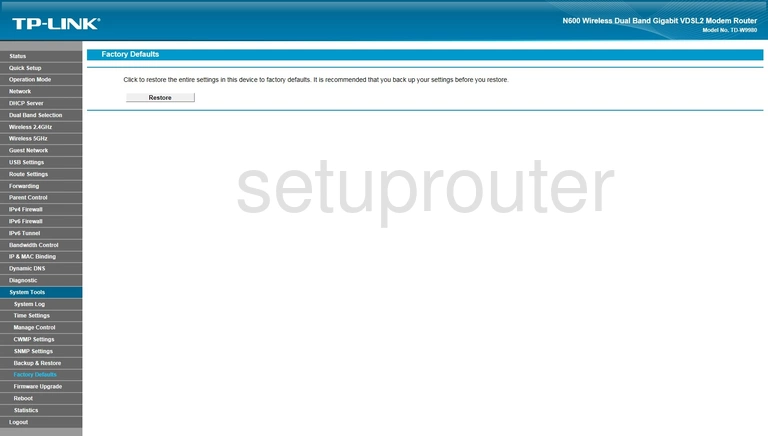 TP-Link TD-W9980 Wifi Network Screenshot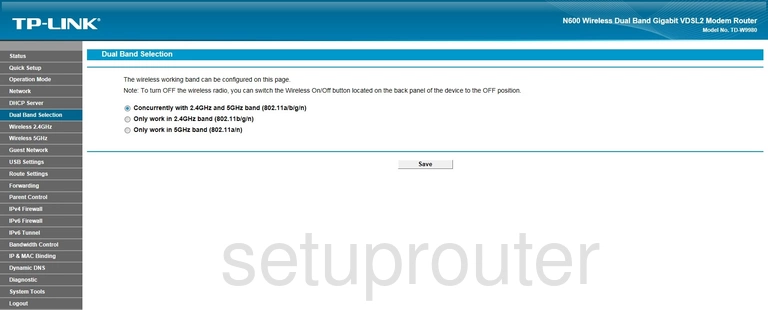 TP-Link TD-W9980 Dsl Screenshot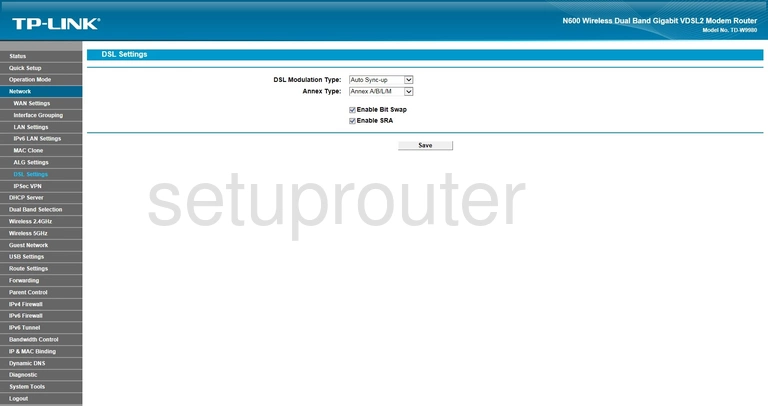 TP-Link TD-W9980 Dmz Screenshot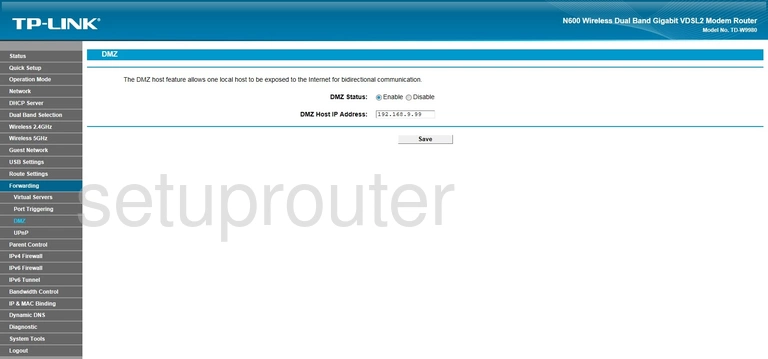 TP-Link TD-W9980 Diagnostics Screenshot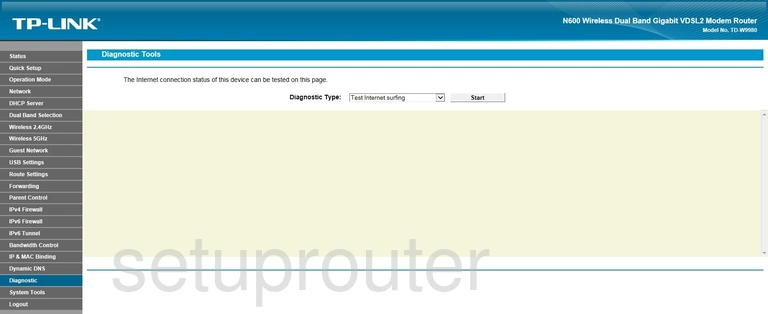 TP-Link TD-W9980 Dhcp Screenshot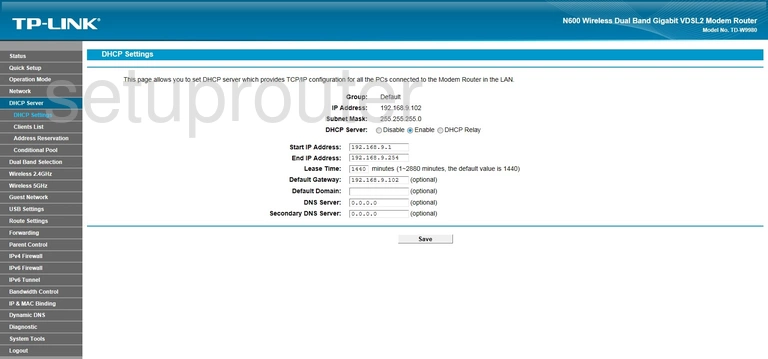 TP-Link TD-W9980 Dhcp Screenshot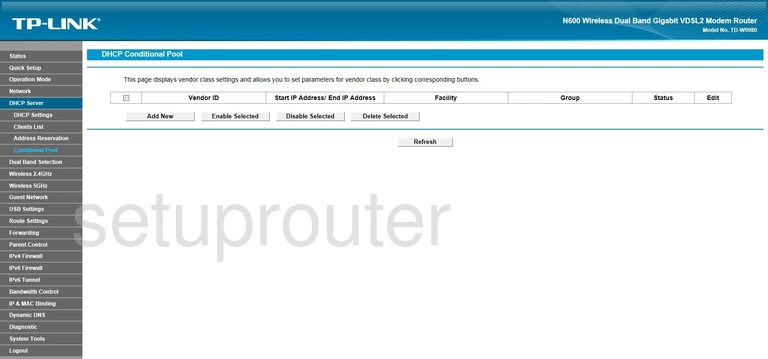 TP-Link TD-W9980 Attached Devices Screenshot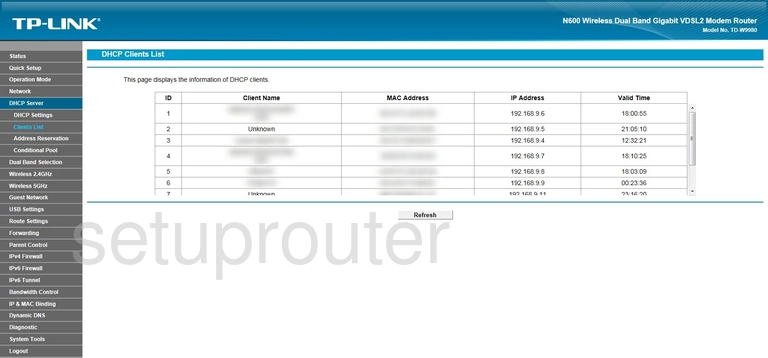 TP-Link TD-W9980 Address Reservation Screenshot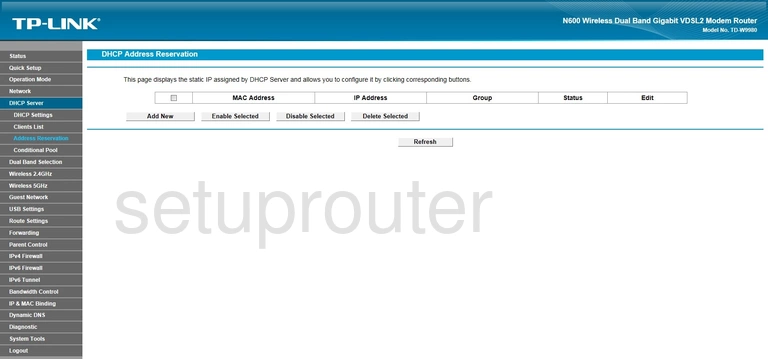 TP-Link TD-W9980 General Screenshot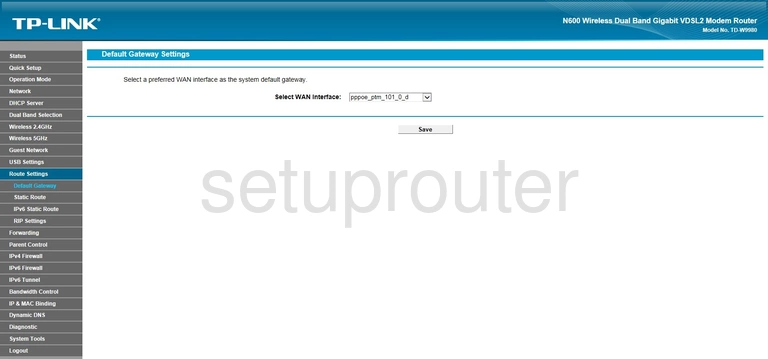 TP-Link TD-W9980 Dynamic Dns Screenshot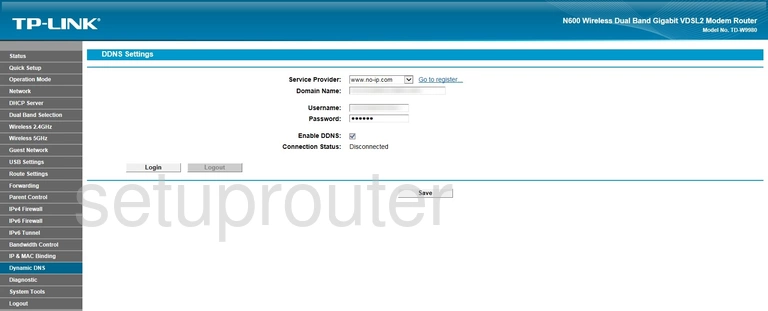 TP-Link TD-W9980 Tr-069 Screenshot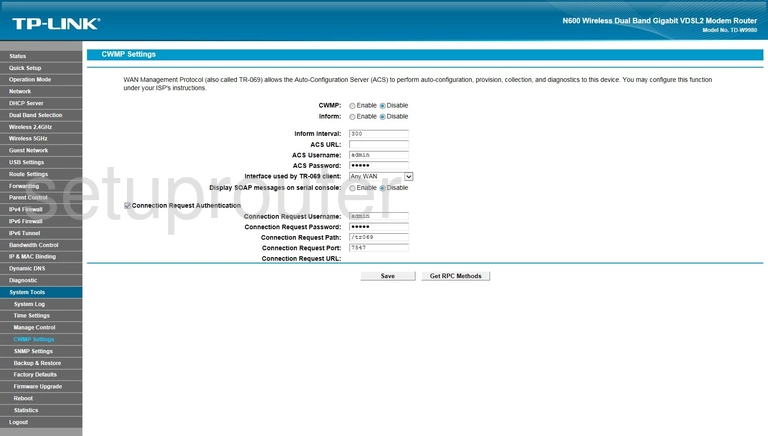 TP-Link TD-W9980 General Screenshot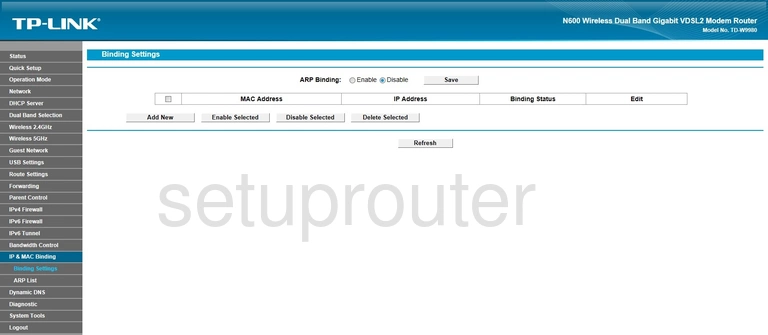 TP-Link TD-W9980 Access Control Screenshot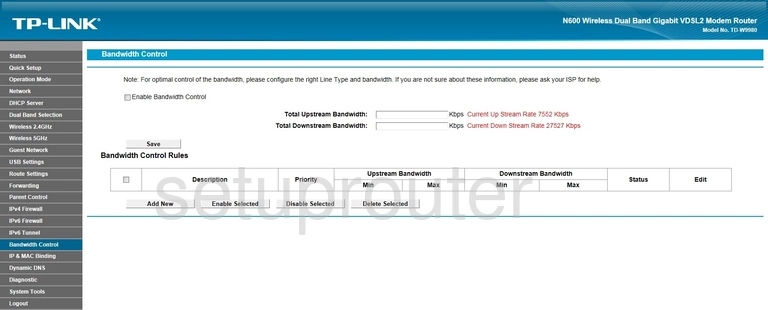 TP-Link TD-W9980 Backup Screenshot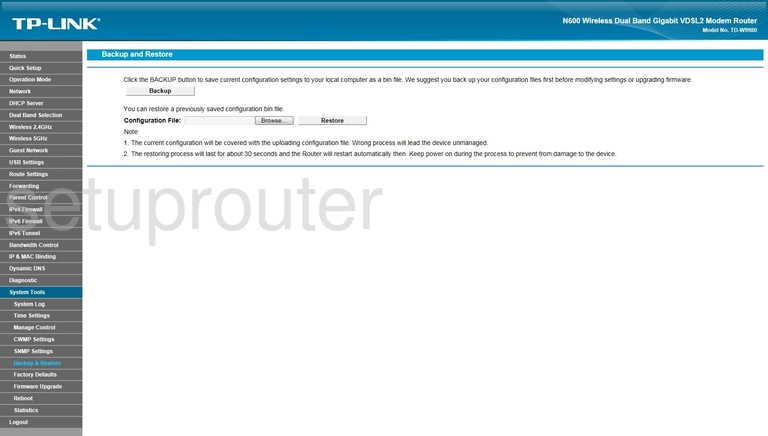 TP-Link TD-W9980 Arp Table Screenshot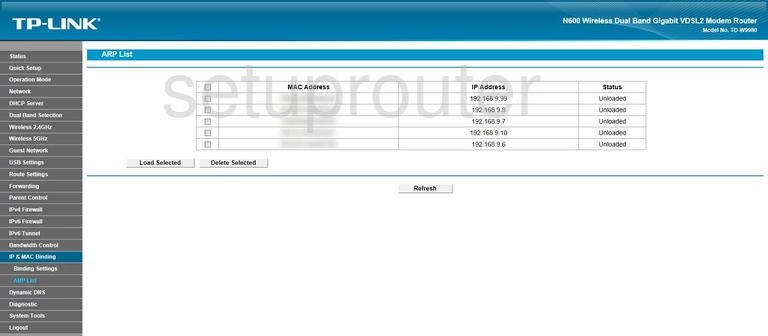 TP-Link TD-W9980 Alg Screenshot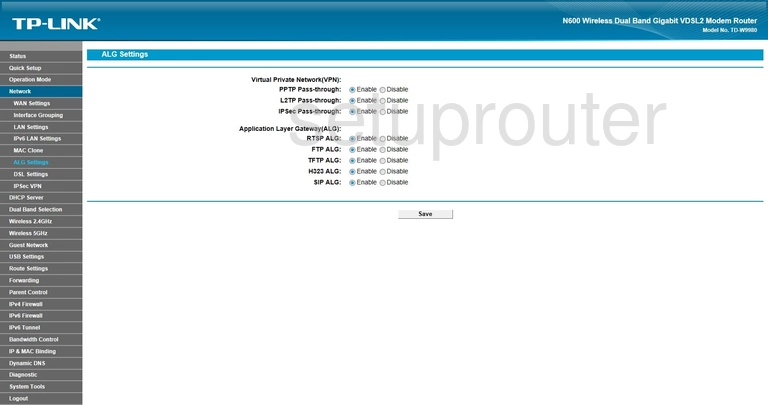 TP-Link TD-W9980 Device Image Screenshot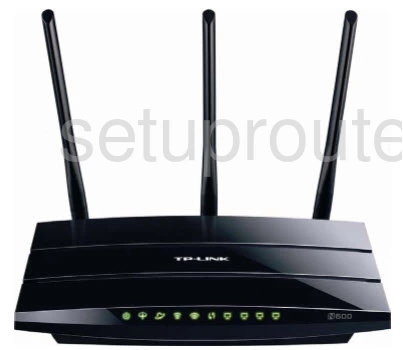 This is the screenshots guide for the TP-Link TD-W9980. We also have the following guides for the same router: