How to Reset the Asus RT-AC66U
In this guide we will explain how to reset the Asus RT-AC66U router. There is a lot of confusion with the terms reset and reboot. Reboot is simply recycling the power by turning the router off and back on again after about 15 seconds. Resetting is much more serious. A reset erases all your configurations and reverts the entire router back to factory defaults.
Warning: Resetting a router is a serious step and shouldn't be taken lightly. A lot of settings are going to change with a factory reset. Please consider the following before continuing:
The router's main username and password are changed back to the default settings.
The WiFi security is reset as well. This means no more unique SSID or strong password and possibly, depending on the router, no security at all.
If you use a DSL router you need to re-enter the ISP username and password. If you are unsure you need to call your ISP, Internet Service Provider.
All settings you have changed will be put back to default again. This could include IP address changes or even port forwards for your favorite program.
Other Asus RT-AC66U Guides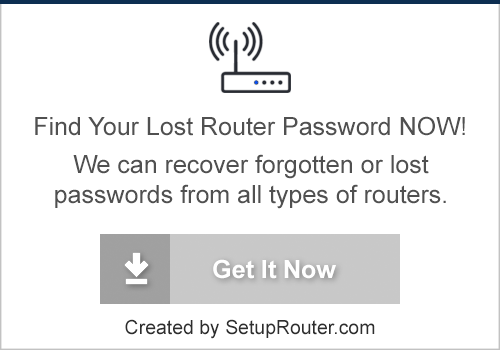 Reset the Asus RT-AC66U
Before you begin to reset your Asus RT-AC66U router you need to be sure it is on. Do not unplug or turn off the router at any point during the process as it could cause permanent damage.
Do you know where the reset button is? Locate it on your router. It is a very small recessed button typically on the back panel. We have circled it's location for you in the image below.
Since this button is recessed in the panel you can't use your finger to press it. Use a sharp object such as a sharpened pencil or pin and press and hold the reset button for approximately 10 seconds.
This erases all your configurations you have made to this router. Only reset a router after you have exhausted other troubleshooting methods.
Login to the Asus RT-AC66U
After you have reset your router you need to login using the proper default username and password. These are usually found in the owners manual or on the device itself. We have located them for you and added them to Asus RT-AC66U Login Guide.
Change Your Password
Now you need to change that password to something new. It doesn't really matter what you enter here so long as it is not the default. For helpful tips and ideas on how to create a strong and memorable password check out this Choosing a Strong Password guide.
Tip: It's a good idea to write this password down on a slip of paper and place it somewhere you won't forget. Go ahead and tape it to the bottom of your router.
Setup WiFi on the Asus RT-AC66U
The last setting you need to check on and configure is the WiFi security. This includes the SSID/username, password, and security mode or encryption. Some router manufacturers like to have the security open as the default setting. This literally means your security is non-existent. We highly recommend changing this to WPA2-PSK for the most secure option. For instructions on how to do this check out our How to Setup WiFi on the Asus RT-AC66U router.
Asus RT-AC66U Help
Be sure to check out our other Asus RT-AC66U info that you might be interested in.