How to Reset the ATT Home Base
If you have tried unsuccessfully to login to the ATT Home Base router it may be time to consider a factory reset.
In this guide I will show you how to reset the ATT Home Base router back to factory defaults. This is not the same thing as a reboot. If you want to reboot your router, unplug the power cord for about 30 seconds and then plug it back in. A factory reset erases all settings you have ever changed in the past.
Warning: Resetting this router erases a lot of different settings such as:
the router's username and password.
the WiFi username and password.
If you use DSL you need to re-enter the ISP (Internet Service Provider) username and password. Call your ISP for the details.
All other settings such as port forwards and IP address changes are reverted back to factory defaults as well.
Other ATT Home Base Guides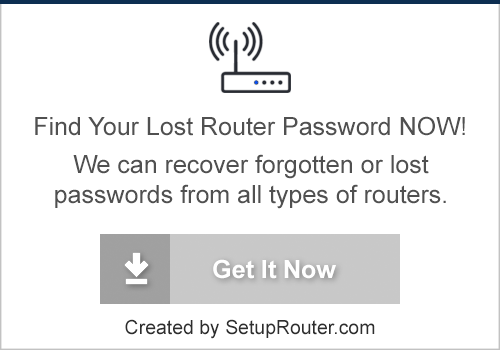 Reset the ATT Home Base
On the ATT Home Base router, you can find the reset button by taking off the bottom cover. Under this cover you will see a battery and some other spaces. In one of these other spaces is the reset button. See location in image below: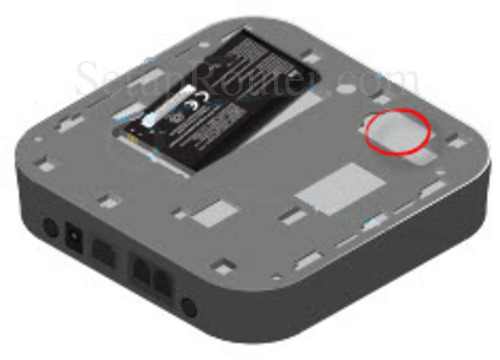 Taking a straightened paperclip push down on the reset button for about 8 seconds to begin the reset process which can take several minutes to complete. Be patient and DO NOT UNPLUG OR TURN OFF THE ROUTER DURING THE RESET PROCESS. Doing so can cause permanent damage to the device.
We strongly recommend exhausting your other troubleshooting options before you decide to reset.
Login to the ATT Home Base
After a factory reset is complete, you should login to the ATT Home Base router to reconfigure the settings to the way you want them to be. When logging in after a reset you need to use the default values. We have all the information you need in our ATT Home Base Login Guide.
Change Your Password
Now that you have logged in, you really should change the router's password. The default password is typically very insecure. If you are not sure how to create a strong password, check out my page titled Choosing a Strong Password.
Tip: Don't lose this password! Try writing it down on a slip of paper and attaching it to the bottom of the router.
Setup WiFi on the ATT Home Base
Finally, don't forget to check on your security settings as well. The most secure setting available at the moment is WPA2- PSK or Personal with AES encryption along with a strong WiFi password.
How to Setup WiFi on the ATT Home Base
ATT Home Base Help
Be sure to check out our other ATT Home Base info that you might be interested in.