How to Reset the Aztech DSL7000GRV-S
This guide covers how to reset the Aztech DSL7000GRV-S router back to factory defaults. There is confusion on the difference between resetting a router and rebooting a router. Rebooting a router is simply cycling the power by turning it off and back on again. Resetting a router is taking all the settings and reverting them to factory defaults.
Warning: Resetting this router erases all configurations you have made to this router. This can cause problems for you if you are unaware of what changes. We strongly recommend making a list of settings you know will be changed. We have begun a partial list for you below.
The router's main username and password are reset to factory settings.
If you use a DSL router you need to re-enter the ISP information. This includes a username and password. If you are unsure of these details call your ISP.
All settings such as port forwards and IP address changes are erased.
Other Aztech DSL7000GRV-S Guides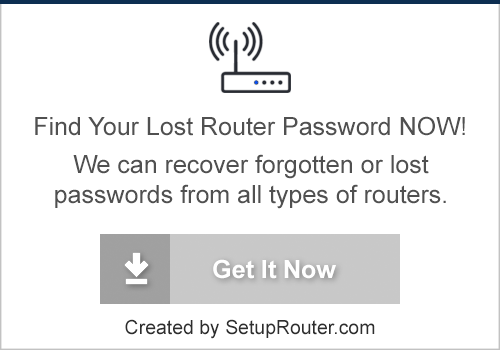 Reset the Aztech DSL7000GRV-S
First be sure the Aztech DSL7000GRV-S router remains on. Unplugging or turning off the router during the reset process could result in your router becoming damaged.
Next you need to locate the tiny reset button. This button is usually found on the back panel and is recessed to avoid accidental resets from happening. In the image below we have circled it's location.

Using the tip of a sharpened pencil or pen press and hold the reset button for around 10 seconds.
This completely erases all configurations you have made to your router so make sure you have exhausted other troubleshooting methods first.
Login to the Aztech DSL7000GRV-S
After the reset process is over you need to login to the Aztech DSL7000GRV-S router's web interface using the factory default IP address along with the default username and password. We have found these for you and included them in our Login Guide for the Aztech DSL7000GRV-S.
Change Your Password
Now that you're logged in you should definitely change that default password. No default password is strong. Please change this as soon as possible. If you don't enjoy coming up with new passwords you can use our Choosing a Strong Password guide for ideas and tips.
Tip: It is very important that you don't lose this password. This is the only way to login to your router's interface. If you have to go ahead and write this new password down on a piece of paper and attach it to the bottom of the router.
ReplaceResetSetupWifi
Aztech DSL7000GRV-S Help
Be sure to check out our other Aztech DSL7000GRV-S info that you might be interested in.