How to Reset the Dlink DCS-900
On this page I will explain how to properly reset the Dlink DCS-900 Internet camera back to it's original factory defaults. This is not the same thing as a reboot. When I say reboot I am referring to the cycle in power to the device. This is accomplished manually by unplugging the power to the device, waiting a full 30 seconds, then plugging the power back in. When I say reset I am referring to a complete restore of settings. This means every single setting you have ever changed is erased and put back to factory defaults.
Warning: Resetting this camera can be problematic if you don't understand what settings are changed and what settings are not. Consider the following before you continue:
The camera's main username and password are erase and put back to the original factory settings.
Have you made any other changes to this device such as an IP address change or DNS assignments? These are erased and put back to factory settings.
Other Dlink DCS-900 Guides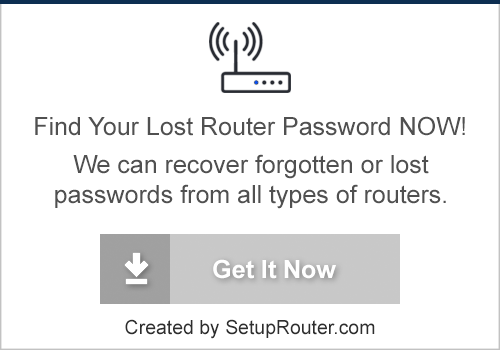 Reset the Dlink DCS-900
The first step in this reset is to know where the physical reset button is located. We have found it for you and circled it's location for you in the image below.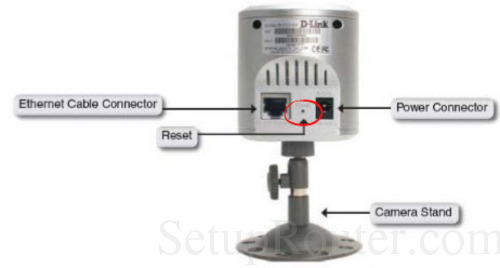 Take the end of an unfolded paperclip or pin and press down on the reset button for about 10 seconds to begin the reset process. If you didn't hold the button down for long enough it will simply reboot instead of reset.
Remember this reset is going to erase every single setting you have ever changed on this device. If you want to avoid the loss of information you could try other troubleshooting methods first.
Login to the Dlink DCS-900
Following that you'll need to log into your Dlink DCS-900 Internet camera. This is done using the default username and password. We have these for you in our Login Guide.
Tip: Defaults not working for you? Don't panic yet. It could be because the reset button wasn't held for long enough.
Change Your Password
After logging in we recommend setting a new password. Bear in mind that this password will only protect your router settings, not your wireless network. Still it's a good idea to set a strong password. For help doing that take a look through our Choosing a Strong Password Guide.
ReplaceResetSetupWifi
Dlink DCS-900 Help
Be sure to check out our other Dlink DCS-900 info that you might be interested in.