How to Reset the Alpha ASL-26555
This guide will cover how to reset the Alpha ASL-26555 router back to factory defaults. Some of you may be confused between the terms reset and reboot. Rebooting refers to turning the router off and back on again in order to cycle the power to the device. Resetting the Alpha ASL-26555 router is erasing all of the personal configurations you have made.
Warning: Resetting the router can cause even more problems if you don't know what to expect. Take the following into consideration before you continue.
The router username and password will be reset.
The Internet username and password are reset to factory defaults.
If you use a DSL connection for your Internet you need to re-enter the ISP username and password. Call your ISP for details.
Any configurations such as port forwards or IP address changes are erased.
Other Alpha ASL-26555 Guides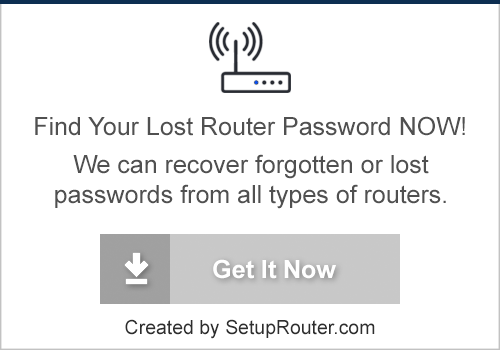 Reset the Alpha ASL-26555
First be sure the Alpha ASL-26555 router is turned on. During the reset process do not unplug or turn off the router for any reason. Doing so could cause permanent damage.
Now take a look at the back panel of your router and locate the small reset button.

Using a small pin or tip of a pencil press and hold this button for about 10 seconds.
Remember this erases everything you have done to this Alpha ASL-26555 router. Only continue with a reset if you have exhausted all other troubleshooting options.
Login to the Alpha ASL-26555
Now you need to login using the factory default username and password. We have these listed for you in our Alpha ASL-26555 Login Guide.
Change Your Password
After you have logged into the Alpha ASL-26555 it's a really good idea to change that default password to something you create. If you need help check out our Choosing a Strong Password guide for helpful tips.
Tip: Write this new password down on a piece of paper and attach it to the bottom of the router.
Setup WiFi on the Alpha ASL-26555
The last setting we strongly recommend you change is the WiFi security of your router. There are quite a few router manufacturers that like to leave the security open or disabled as the default. This means everyone within range of your network could use it with or without your permission. Change this immediately. We recommend using the security form of WPA2-PSK. We have created step-by-step instructions for you in our How to Setup WiFi on the Alpha ASL-26555 guide.
Alpha ASL-26555 Help
Be sure to check out our other Alpha ASL-26555 info that you might be interested in.