How to Reset the Asus RT-AC56U
In this guide we will cover how to reset the Asus RT-AC56U router to factory defaults. A lot of people are confused about the difference between resetting a router and rebooting or restarting a router. Rebooting or restarting are essentially the same thing. It means to cycle the power by turning the device off and back on again. A reset is more dangerous and should only be done as a last resort. Resetting a router reverts ALL settings back to factory defaults.
Warning: Resetting a router is serious and should only be done if you know what is changing with the reset. Please consider the following before you continue:
A reset will cause the router's main username and password to be reset.
The WiFi information such as SSID, password, and security are reset.
If using a DSL router you need to re-enter the ISP username and password. If you don't know what these are you will need to call your Internet Service Provider.
All other configurations you have made will be gone. This could include firewall settings, or port forwards for that game you really enjoy.
Other Asus RT-AC56U Guides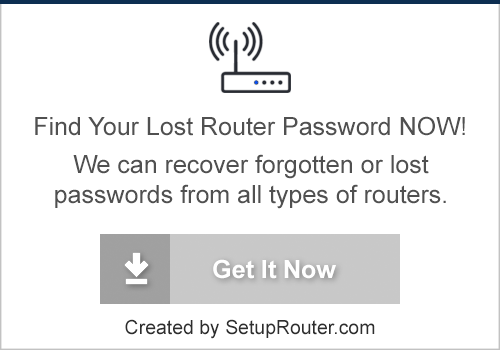 Reset the Asus RT-AC56U
Before you reset your Asus RT-AC56U router you need to be sure it is on. DO NOT unplug or turn off the router during the reset process as it could permanently damage the device.
The next step is to locate the tiny reset button on the back of your router. Go ahead and turn your router around and take a look at all the options on the back. We have circled it's location in the image below.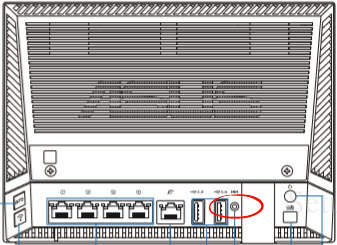 Using something sharp such as the tip of a pencil press and hold the reset button for about 10 seconds.
This is going to erase everything you have done to your router in the past. Make sure and try other ways of fixing the problem before you attempt this reset.
Login to the Asus RT-AC56U
Okay, so now you have finished resetting the Asus RT-AC56U router. You now must login using the default username and password from the factory. We have located these for you and added them to our Login Guide for the Asus RT-AC56U router.
Change Your Password
Once you have finished logging into the Asus RT-AC56U it's a really good idea to change that password. If creating new passwords isn't easy then take a look at this Choosing a Strong Password guide for helpful ideas and tips.
Tip: You can write this new password down on a post-it note and attach it to the bottom of the router for future reference.
Setup WiFi on the Asus RT-AC56U
The last setting we are addressing in this guide is the WiFi settings. The security of your network was also reset. Sometimes router manufacturers like to leave the security open as the default. This means you have no security. We strongly recommend changing this to WPA2-PSK. For step-by-step instructions check out this How to Setup WiFi on the Asus RT-AC56U.
Asus RT-AC56U Help
Be sure to check out our other Asus RT-AC56U info that you might be interested in.