On this page I will show you how to reset your Axesstel MV600 router back to factory defaults. This is not the same thing as a reboot. When you reboot your router you cycle the power to the device in order to solve some minor bugs the router is experiencing. When you reset a router it is usually because you have forgotten how to login to your router interface. A reset erases all previously configured settings returning them to how they were straight from the factory.
Warning: Resetting this router can cause a lot of problems for you if you are unaware of what changes are made during this reset. Please consider the following:
The router's main username and password are reverted back to factory settings.
The Internet name and password are also reverted to factory defaults.
If you use a DSL router you need to re-enter the ISP username and password to be able to use the Internet again. You need to call your local Internet Service Provider for more information.
If you have made any other changes to this router you need to write them down so you can reconfigure them after the reset is complete.
Other Axesstel MV600 Guides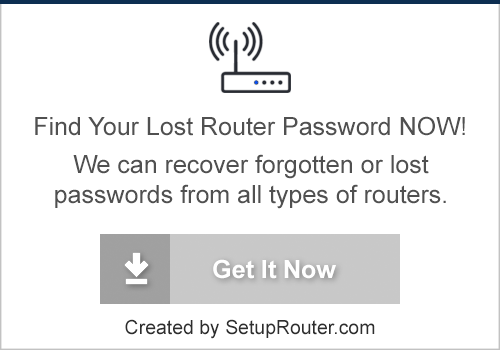 This is the reset router guide for the Axesstel MV600.We also have the following guides for the same router:
Reset the Axesstel MV600
Now that you have considered the consequences to a reset you need to know where the reset button is located. Unfortunately I was unable to find an image of the reset button for you. For this particular router the reset button is located on the underside of the router. So go ahead and flip your router over so you are looking at the bottom of it.
Hopefully the reset button is labeled. Sometimes it is hidden. This reset button will be very small and indented to prevent accidental resets. A typical reset button looks like this: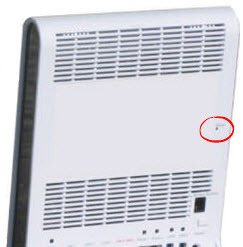 Take a pin or unwound paperclip to press and hold down the reset button for about 10 seconds which initiates the reset process. If you don't hold this button down for long enough the router will likely only reboot instead of reset like you wanted. Understandably this causes a lot of confusion.
Please remember that this reset erases every setting you have ever changed on your router requiring you to reconfigure after the reset is complete. If you want to try and avoid this re-configuration you need to try other troubleshooting options first.
Login to the Axesstel MV600
Now that you have successfully reset the Axesstel MV600 router you need to login to the router setup pages using the correct default IP address, username, and password.
This information is in our Login Guide for the Axesstel MV600 if you're interested.
Change Your Password
Next it's a good idea to change the password you just used. This password is used to restrict access to your router interface, where all your network settings can be changed. Use our Choosing a Strong Password guide to help create this password if you need to.
Tip: To avoid losing this password why not write it down on a sticky note then attach that to the bottom of the router for next time.
Setup WiFi on the Axesstel MV600
Next is the wireless setting. These include the SSID, the Internet password, and the security type of your choice. We recommend WPA2 for the strongest form of security. Check out our How to Setup WiFi on the Axesstel MV600 for more information on this topic.
Axesstel MV600 Help
Be sure to check out our other Axesstel MV600 info that you might be interested in.
This is the reset router guide for the Axesstel MV600.We also have the following guides for the same router: