On this page we will explain how to properly reset the Dlink DI-514v2 router back to factory default settings. Before we begin let's take a look at two words that are commonly confused. The first word is reboot. This means to cycle the power to the device. The second word is reset. This means to take all the settings you have ever changed and return every one of them back to factory settings.
Warning: Resetting this router can cause problems for you if you don't understand what settings are changed and what ones are not. We strongly recommend making a list of settings you have changed in the past. Consider the following:
The router's main username and password are erased and put back to factory defaults.
The Internet network name and Internet password are both erased and returned to factory defaults.
If you use a DSL router you need to re-enter the ISP username and password. Call your Internet Service Provider for the details.
If you have made any additional changes these are erased as well. A full reconfiguration of your Dlink DI-514v2 router will be necessary after this reset is complete.
Other Dlink DI-514 Guides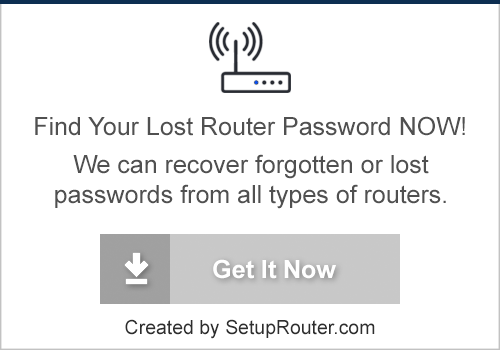 This is the reset router guide for the Dlink DI-514 v2.We also have the following guides for the same router:
Reset the Dlink DI-514
The first step to resetting the Dlink DI-514v2 router is to find the reset button on the outside of the device. We have found the reset button for you and circled it in red in the image below.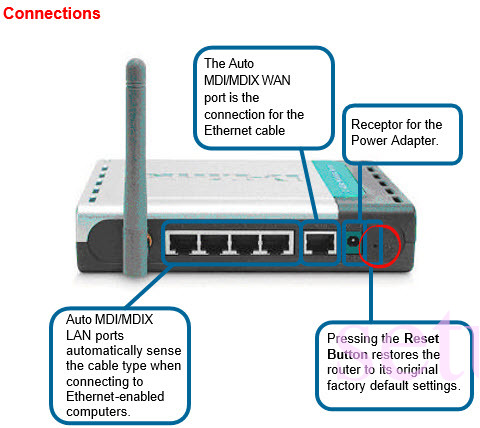 Next, take an unwound paperclip or pin and press down on the reset button for about 10 seconds starting the reset process. If you don't hold this button down for a long enough amount of time you end up only rebooting the router instead of resetting it like you wanted.
Don't forget that a reset erases every single setting you have ever changed. If you want to try and avoid this loss you need to try other troubleshooting methods first.
Login to the Dlink DI-514
Once you've reset the Dlink DI-514v2 router you'll need to log into it. Do this by using the default username and password found in our Login Guide.
Tip: If the defaults don't work for you, don't panic right away. It may be because the reset button wasn't held for long enough.
Change Your Password
Now that you're logged in you should set a new password. This can be anything you like, however a strong password doesn't include any personal information and is 14-20 characters in length. For more helpful hints like these take a look through our Choosing a Strong Password Guide.
Tip: Prevent yourself from losing your new password by writing it on a sticky note and attaching it the bottom of your router.
Setup WiFi on the Dlink DI-514v2
Finally it's a great time to check on the WiFi settings. The SSID/network name, Internet password, and security type may all need your attention. Our recommendation is to use WPA2 with a strong password. For a full set of instructions check out the How to Setup WiFi on the Dlink DI-514v2 page.
Dlink DI-514 Help
Be sure to check out our other Dlink DI-514 info that you might be interested in.
This is the reset router guide for the Dlink DI-514 v2.We also have the following guides for the same router: