With this guide I will be showing you how to reset the Dlink DIR-450 router back to it's original factory defaults.
Before I begin however it is important that I explain the difference between two terms that are extremely easily confused. The first term is a reboot. When I reboot a router I cycle the power to the device. This is done when your router is in error. A complete power shut off typically fixes these minor problems. On the other hand when I reset a router I take every single setting and return them all to how they were from the factory. This factory reset completely wipes the router clean of any personal settings you have done to it.
Warning: The fact that a reset erases every setting you have changed is reason to take a moment and think about whether you really want to do this or not. We strongly suggest making a list of any settings you have changed in the past as they will need to be reconfigured afterwards. We started a list for you:
The Internet name and password.
The router setup username and password.
If you use a DSL connection you need to re-enter the ISP (Internet Service Provider) username and password. Call your ISP for these details.
Have you created any port forwards or filters? These all need to be reconfigured after the reset process is complete.
Other Dlink DIR-450 Guides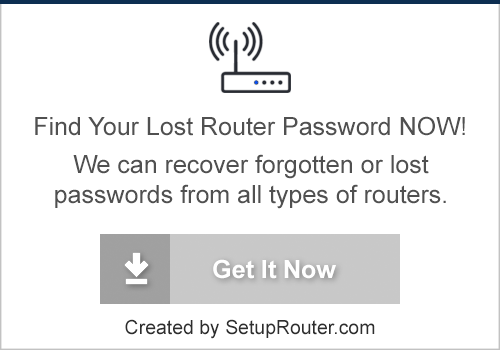 This is the reset router guide for the Dlink DIR-450.We also have the following guides for the same router:
Reset the Dlink DIR-450
Turn your router around so you are looking at the back panel of the unit. In the image below I have circled the location of the reset button for you.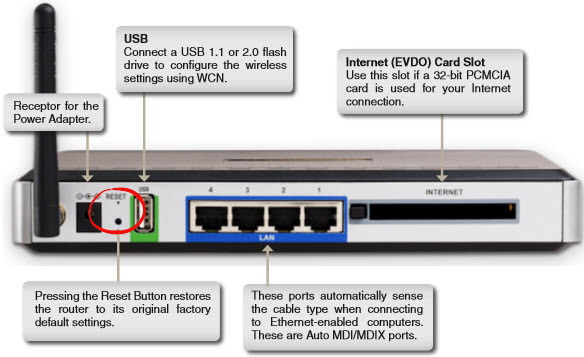 As you can see this "button" is more of a pin-hole than a button. Take the end of an unwound paperclip and press this "button" for about 10 seconds to start the reset process.
Warning: Do not turn your router off or unplug it during this process as it could damage your router.
Be aware that if you don't hold the reset button down for long enough you end up only rebooting the router instead of resetting it.
Login to the Dlink DIR-450
Now that you've reset your Dlink DIR-450 router you should log into it. This is done by using the factory default username and password. We have these listed for you in our Login Guide.
Tip: Defaults not logging you in? Try holding the reset button down for longer.
Change Your Password
Once you've reset and logged into your router you should set a new password. Keep in mind that this password only protects your router settings, not your wireless network. All the same it's always a good idea to set a strong password. For help in doing that be sure to visit our Choosing a Strong Password Guide.
Tip: Avoid losing your new password by writing it on a note and taping it to the bottom of your router.
Setup WiFi on the Dlink DIR-450
After all of that you need to check on the WiFi settings as well. The SSID, Internet password, and encryption style all need to updated or at least checked. If you need help with this step we have the How to Setup WiFi on the Dlink DIR-450 guide for you to use.
Dlink DIR-450 Help
Be sure to check out our other Dlink DIR-450 info that you might be interested in.
This is the reset router guide for the Dlink DIR-450.We also have the following guides for the same router: