In this guide I will show you how to reset the Alcatel-Lucent G-240W-B router. This is not a reboot where you are simply cycling the power to the unit by unplugging it and plugging it back in. A reset erases all personalized settings and returns them to factory defaults.
Warning: Resetting a router is a big step. You need to fully reconfigure the device afterwards. Some of the settings that need to be changed after a reset are:
The router's login username and password.
The router's Wi-Fi SSID/network name and password.
If this is a DSL router, you need to re-enter the ISP (Internet Service Provider) username and password. Call your ISP for these details.
Any port forwarding, scheduling, or IP addresses you have changed.
Other Alcatel-Lucent G-240W-B Guides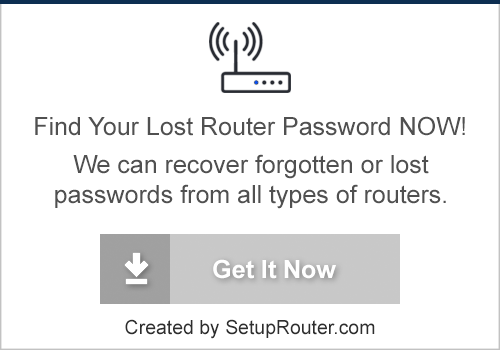 This is the reset router guide for the Alcatel-Lucent G-240W-B 3FE56773AFEB84.We also have the following guides for the same router:
Reset the Alcatel-Lucent G-240W-B
Turn the Alcatel-Lucent G-240W-B upside down so you are looking at the bottom of it. The reset button is a very small recessed button to avoid accidental resets.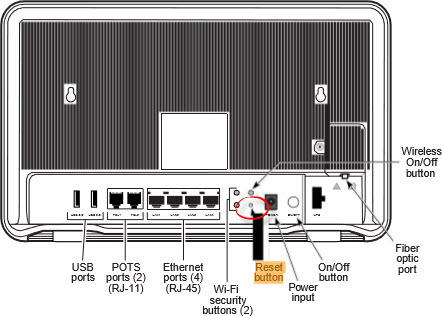 While the router is on, take a straightened paperclip and press down on the reset button for about 5 seconds to begin the reset process which can sometimes take up to several minutes to complete.
Warning: Do not unplug or turn off the router during the reset process. Doing so can cause permanent damage to the device.
Login to the Alcatel-Lucent G-240W-B
After the reset is completed you need to login to the router using the default values. If you are unsure of what these are, follow our Alcatel-Lucent G-240W-B Login Guide.
Change Your Password
It is a good idea to change the router's username and password after logging in for the first time. Most default usernames and passwords are very easy to guess.
To help you create a good password follow the directions on our Choosing a Strong Password page.
TIP: Avoid losing this password by writing it down and sticking it to the router for next time.
Setup WiFi on the Alcatel-Lucent G-240W-B
Don't forget to make sure the wireless security is still as good as possible. Follow our tips on our How to Setup WiFi on the Alcatel-Lucent G-240W-B page.
Alcatel-Lucent G-240W-B Help
Be sure to check out our other Alcatel-Lucent G-240W-B info that you might be interested in.
This is the reset router guide for the Alcatel-Lucent G-240W-B 3FE56773AFEB84.We also have the following guides for the same router: